About Us



Established since 1999
About Interactive Law
---
Interactive Law has been marketing the Legal Profession since 1999. Directors Mark Exell and Tracy Miles both come from a legal marketing background, from the days when solicitors were first exploring the opportunities of marketing their services to the public.
The success of Interactive Law stems from the knowledge and understanding that Mark and Tracy have of this very specialised area and their ability to adapt to the individual needs of the solicitors practice. Offering a flexible service has always been important as different practices have very different levels of marketing expertise in house. There have been significant changes in the way legal services are offered to the public since solicitors were first allowed to "advertise" direct to the public.
Interactive Law Ltd. was born specifically to offer legal services on line, Mark and Tracy believed online marketing would become very important for the Legal Profession. The domain google.com was registered on September 15, 1997 after Larry Page and Sergey Brin developed the PageRank algorithm. Mark and Tracy registered their first legal services domain accidentcompensation.com in 1999.
There were certain values and standards put in place for our first legal referral web site which we believe set us apart from the competition, and we still have them in place today.
The legal information on our web sites is free for the public to access and is designed to assist them even if they do not require a solicitor.
We run a local rate number on all of our web sites and again this is designed to assist the caller even if they do not need a solicitor.
Interactive Law Ltd. does not benefit financially from any clients making enquiries through our web sites, there are no referral fees.
It is as important to Interactive Law that the public have a good experience using any of their web sites as it is that the solicitors find us profitable and easy to work with. Interactive Law benefits from good links and recommendations from reputable organizations built up over many years.
This solid foundation yet flexible approach has stood us in good stead for the quite astounding growth and changes of on line marketing over the last seventeen years.
Interactive Law has developed several successful web sites covering different areas of law, listening to their legal panel members has ensured they continue to develop in the right areas.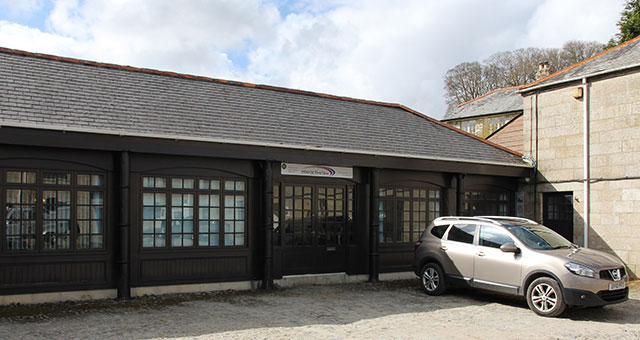 ---
Located in the heart of Cornwall our dedicated team of individuals are here to help legal practices make the most out of internet and assist them to market themeselves more effectively. Many of today's modern legal practices have embraced the internet whilst others seem unconvinced. Whether we love or loath it the internet is here to stay and ignoring it's influence or the benefits it can bring to your practice is a mistake.
If you are interested in having an informal chat with one of our representatives, then please contact us today and we will be happy to discuss all your options with you.
---